Winter is a wonderful time to enjoy all that New England has to offer. Our abundant snowfall allows for all sorts of fun outdoor activities. But with the quiet beauty of snowfall comes something less enjoyable: clearing driveways and walkways full of snow.
Wouldn't it be nice if you didn't have to worry about clearing your passageways at all? You can have a driveway and sidewalk that stays clear of snow and ice by installing a radiant heating system under their surfaces. Many new houses are built incorporating heated driveways into their design, but installation can be done at existing homes as well.
Heating System Options
There are several options available to keep your driveway and walkways clear of snow: portable mats, a hydroponic (hot water) built-in system, and an electrical (wire grid) built-in system. We breakdown these systems, including installation details below:
Portable mats: These are the easiest and least expensive to install. It consists of portable mats that you lay down before any storm, wherever you want to keep snow from sticking and piling up. They come in a multitude of lengths and widths, so you can purchase mats to best fit your space requirements.
These are a good way to try out a heated driveway before committing to the time and expense of an installed system. The downside is that these mats must be placed before the snow comes and removed after the storm. They should be stored somewhere before the next use.
Hydroponic systems: If you are having a house built, the ideal time to install this system is before the driveway or walkway is laid. If you are adding this to an existing property, the driveway or walkway will have to be torn up, system installed and passageway redone.
This system uses tubing that is installed under the surface of your driveway and/or walkway. A warm, non-freezing water solution gets circulated through this series of tubes, and this solution is heated by a boiler that is usually located in the garage. This system is controlled by an automatic sensor or can be controlled manually. The driveway is then laid on top of this tube.
Electrical (wire grid) systems: Like the portable mats, these are a series of electrical wires that are meshed together in a grid pattern. These mats are embedded into the soil beneath the driveway, then paved over. Again, this is best done before the driveway is laid, but can be done to existing driveways if the driveway is torn up. Grids can be connected to cover the driveway completely, and this system is also controlled by a sensor that can be controlled manually or automatically.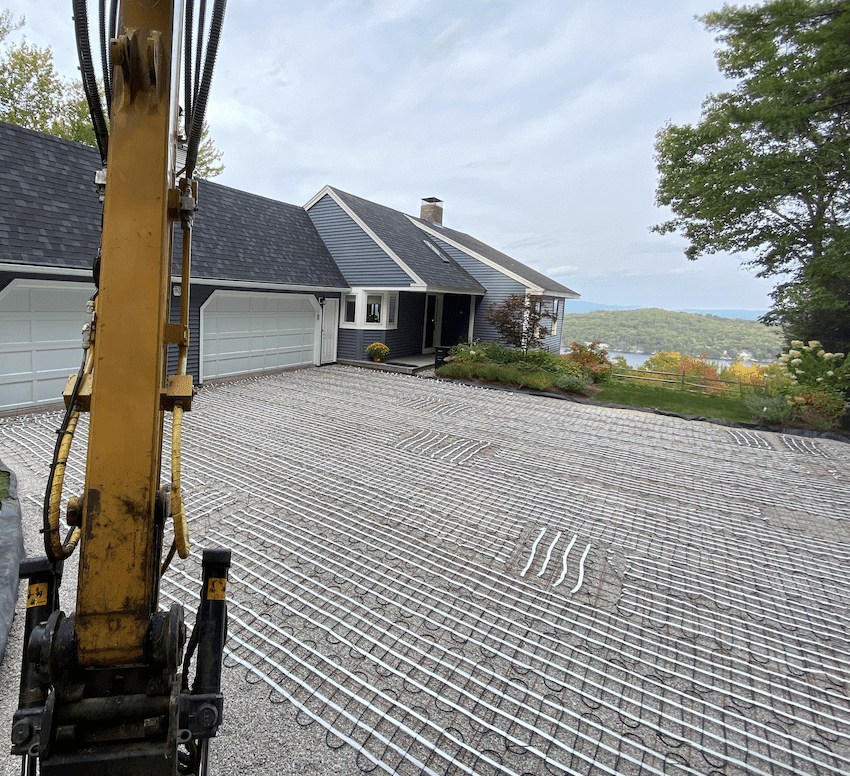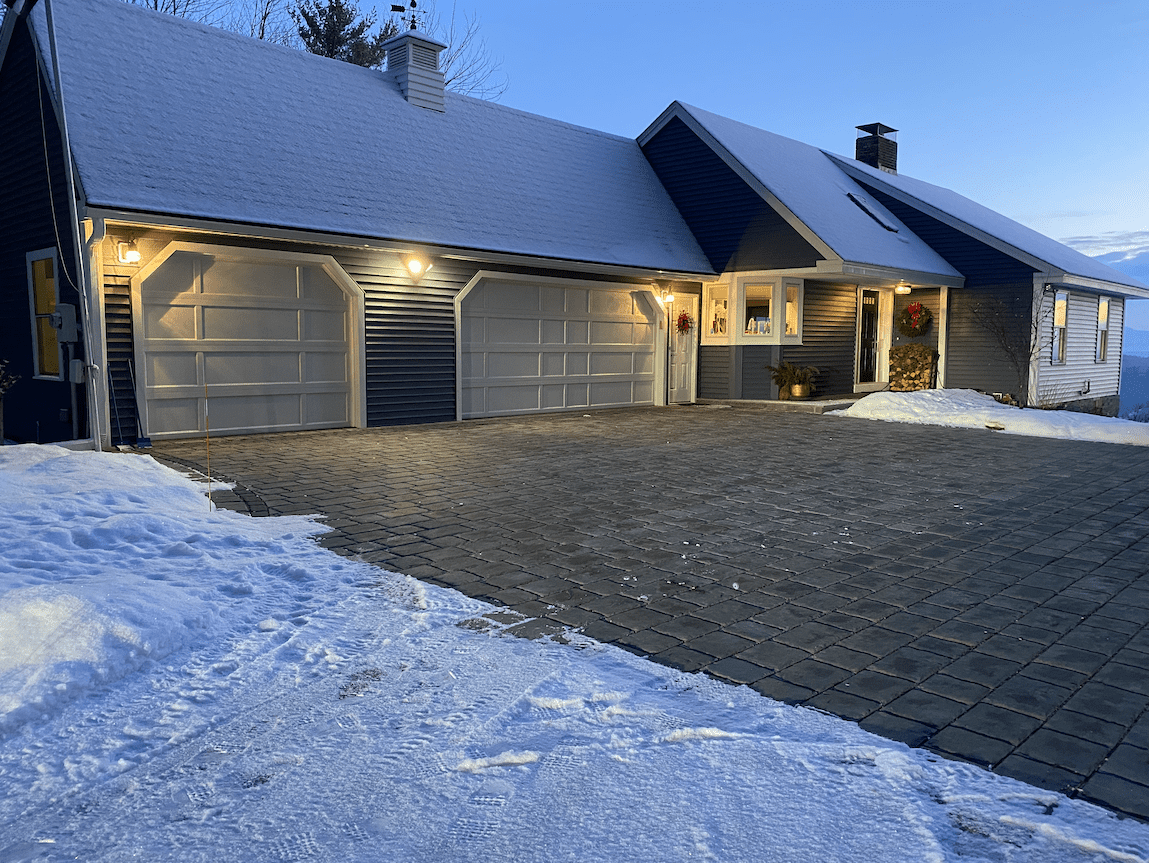 Things to Consider
Apart from the initial purchase and installation costs, you should also be aware that heated driveways and walkways will incur operating costs each year as well. The boiler for the hydroponic system will use additional electricity or gas (however you heat your home) and the electrical grid system will increase your electricity usage.
If you install the hydroponic system, you'll need to have the boiler inspected each year before the winter season begins, to keep your system in the best working order. While each system will likely give you 20 or so years of use, like any other mechanical system, breakdowns do happen, and you may need to do small repairs and maintenance over the years. If something really goes wrong, you may need to tear out part or all your driveway or walkway to repair the problem.
However, in weighing the pros and cons, having a heated driveway/walkway system to combat the snowiness of a typical New England winter is an absolutely excellent idea. Installing a heated driveway and walkways are wonderful ways to ensure the safety of your family and your visitors around your property this winter and will take away a lot of worry and fuss. You won't have to find and rely on someone to plow and clear your property, and your driveway will be ready for you whenever you need to use it. You'll increase the life of your driveway by not exposing it to great variations in temperature, or by being scraped by snowplows and shovels or corroding chemicals to melt ice and snow. And, you'll increase the property value of your home.
We'd love to discuss the possibility of adding a heated driveway/walkway system to your home. Contact us, or give us a call at 603.707.0630.