The holiday season is upon us! While New England can look perfectly picturesque under freshly fallen snow, you can add to the charm of the holidays and winter season by adding a festive touch to your home—both inside and out.
No matter what holidays you celebrate, you can add a cheery charm to your home by bringing a little bit of the outside indoors with thoughtfully designed pieces of décor and a comforting, warm glow through your lighting design. Home exteriors and landscapes can look beautifully luminous decked out with greenery and a mix of ribbon, berries, twinkle lights, with loose boughs or arrangements in varying sizes.
This time of year, when the leaves have fallen from the trees and there may (or may not yet) be snow on the ground, the lack of color can be a bit, well, dull. The easiest way to bring color and a bit of nature into and around your home this holiday season is to decorate with fresh greenery.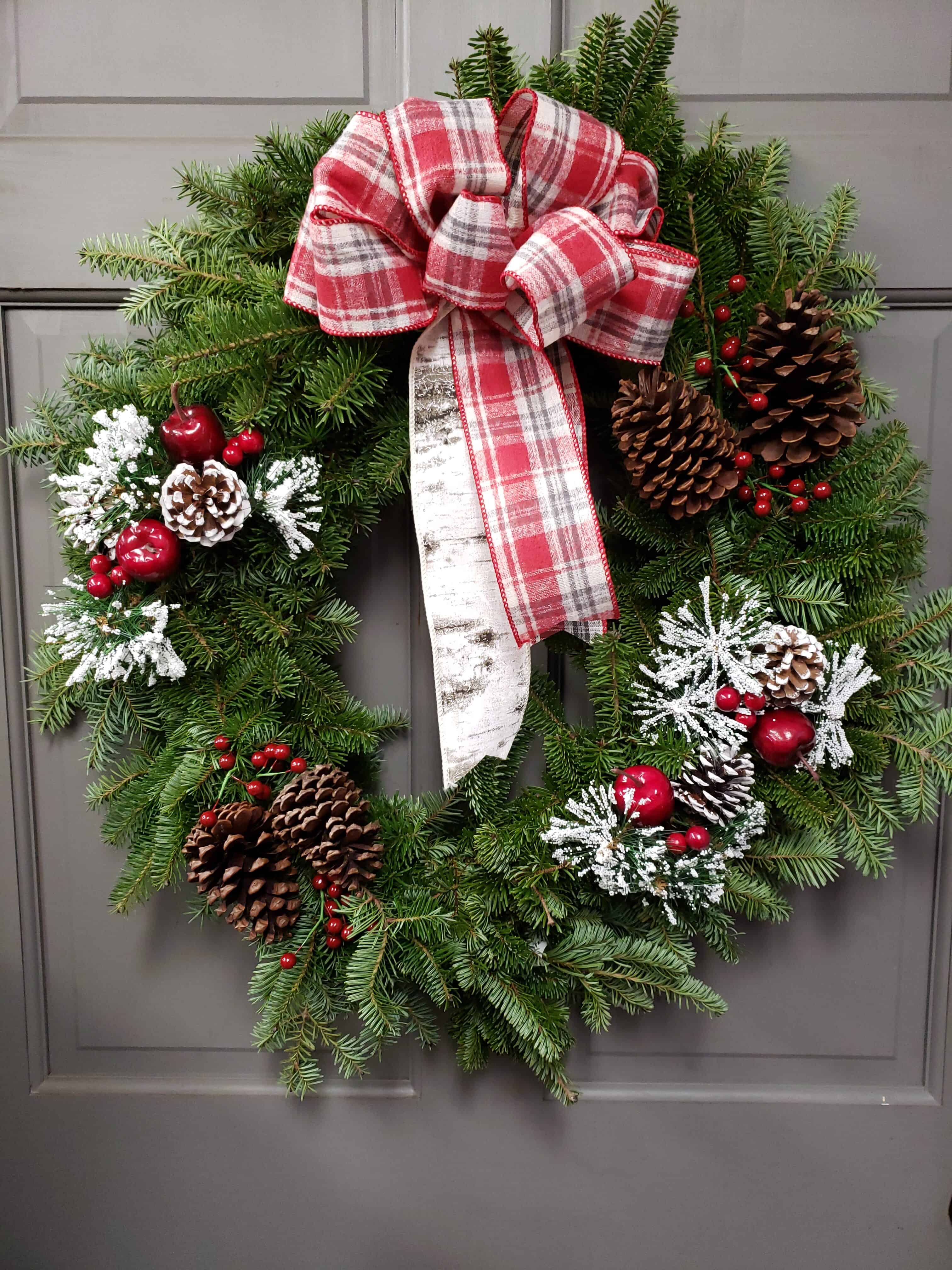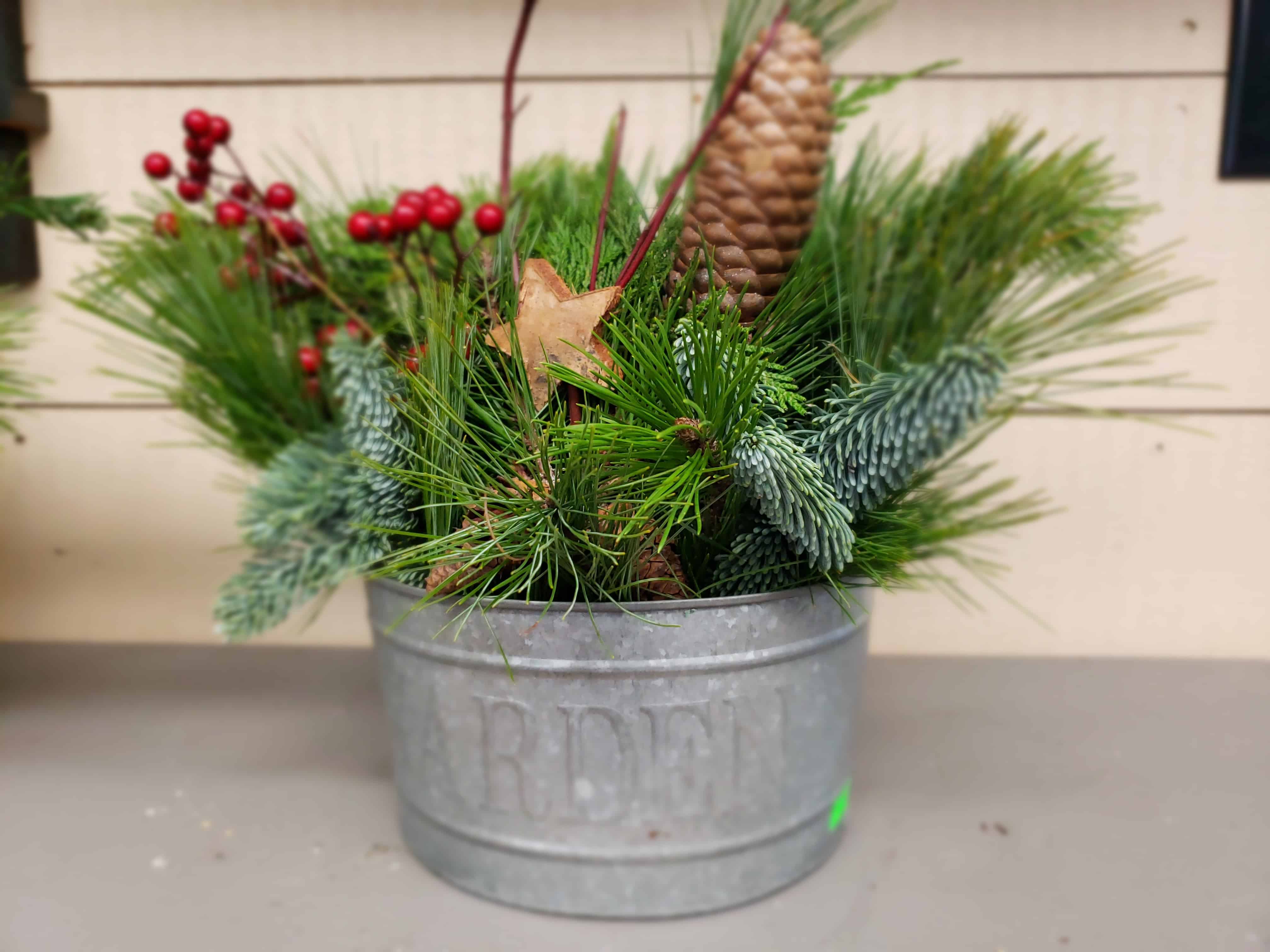 Decorating Outside
Wreaths and baskets on a front door are traditional holiday décor, but you there are many ways to customize these items to make it your very own, and better fit with your home's design and surrounding landscape. Of course, you can match the ribbon to your door color, add a ribbon of your family's tartan, hang a wreath or basket with your family's name written on it or on the hanging ribbon, use two or three smaller wreaths or baskets instead of one large one…there are many possibilities!
The outdoor entrance lights installed next to the front door are great places to hang wreaths or garlands that match or complement the wreath on the entrance, as are any lamp posts that flank the walkways around your property. Adding large bows to the greens can add a nice pop of color to your outdoor space.
A beautiful way to illuminate your home for the season is to weave weather-resistant, battery-operated light strings into wreaths or garlands that are hung on the outside of windows. They'll bring a festive glow to your home and the surrounding landscape for the holidays. Adding window boxes filled with mixed greens, red berries, ribbons, and tiny lights are another way to include your windows to your holiday decorating plan.
Indoor Décor
The holiday season is a social season. It's the time of year when we spend the most time with family and friends, with many people hosting or attending parties and open houses. It's the perfect opportunity to decorate your entire home from top to bottom, and the possibilities here are almost endless. Every room can get into the holiday spirit with a little greenery and accent lighting.
The kitchen and dining room are great places to incorporate some greenery-based décor. Garlands strung with lights and intertwined with fruit and berries look great on top of kitchen cabinets and laid out across tables, extending from holiday centerpieces. Sprigs of greens, berries, and pinecones tied to chair backs add a festive touch to a dining room.  And, arrangements of all shapes and sizes can complement your aesthetic.
In other parts of the house, garlands surrounding artwork, mirrors, and fireplaces can add a pleasant focal point to a room. Small arrangements interspersed with statues and/or candles and lights, and thoughtfully placed on bookcases, tables, and bureaus add to the overall charm of your holiday décor.
Candles are an indispensable part of many holiday celebrations, and it's easy to add a bit of greenery and colored ribbons to candelabras to match with your family's observances. Candles create such a warm glow adding a holiday ambiance to a dark winter's evening.
And finally, kissing balls are a traditional holiday favorite, and can be used in both indoor and outdoor designs—they look great hung on a doorway lintel, from a chandelier, above a fireplace mantle, in front of a mirror, and outside near a front door, on a porch, on a driveway light pole, or even on a mailbox.

Getting Creative
At our Garden Center in Moultonborough, we have greenery and arrangements ready for purchase. We're also happy to work with you in designing something that's just right for your home. You can also bring in your own planter or container, and we'll create a stunning piece for you. If you'd prefer something already premade for your home or for gifts as you visit family and friends this season, we carry many beautiful arrangements of varying size and design from which you can choose.
Our new holiday hours at the Garden Center are: Monday through Saturday 9 – 5, Sunday 10 – 3 from November 22 – December 24. Please call the Garden Center at 603.677.9100 or reach out if there's anything in particular you're looking for or would like custom designed by one of our creative team members. And, of course if you're in need of assistance preparing your landscape for the holidays or winter ahead, let us know. We're here to help!