There's nothing as satisfying as planning your garden and watching the beauty come to life. But what are the tricks to creating beautiful designs? It's a big topic, no doubt, but it doesn't have to be complicated. Here are simple ways to use perennials, annuals, and bulbs together to make a big statement in your flower beds!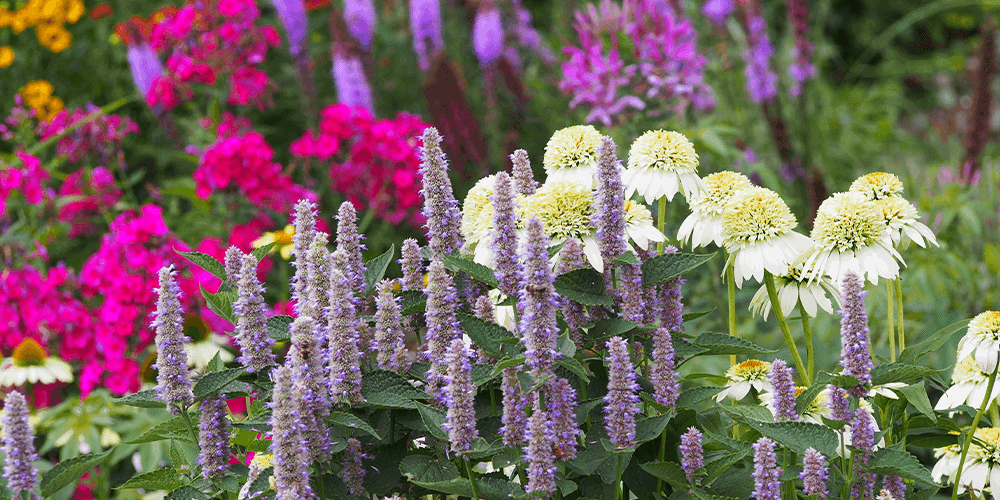 How to Plan Your Perennial Garden 
Perennials are the primary plants we count on for recurring blooms and foliage each year. Whether you're a beginner gardener laying out a new bed or want to improve the beds you have already, these timeless tips will let your perennials work their magic! 
All Season Blooms:

research when your flowers bloom and strive to have plants that bloom at different times of the season so that you have flowers from thaw to frost, even in the late summer and fall with plants like asters, anemones, goldenrods, and hyssops.

Arrange According to Size:

generally, you'll want to place the tallest perennials at the back, the mid-sized plants in the middle, and the shortest plants at the front. But avoid adhering to this rule too closely. Instead, use groupings, clumps, and drifts of plants to create a looser, more natural feel while ensuring all the plants are visible.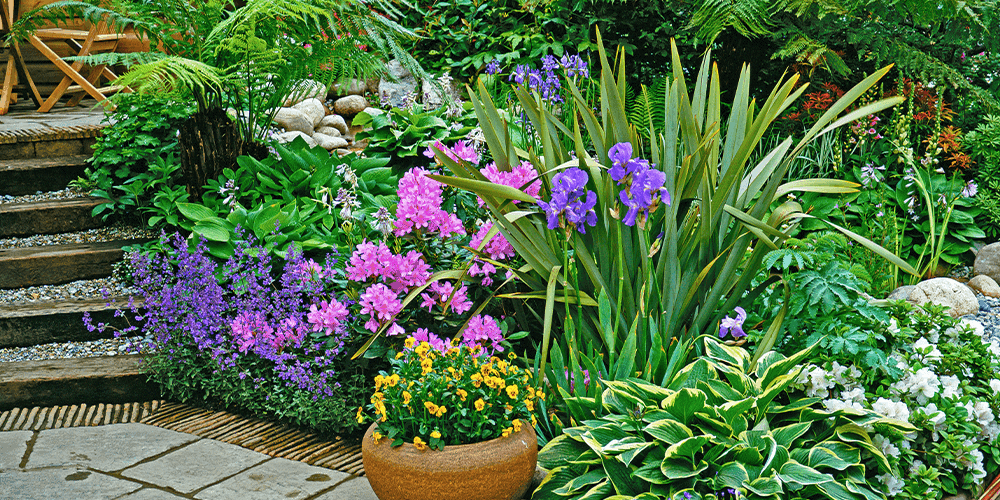 Use Texture and Shape:

color is only one variable to use in your design. Different shapes and

textures

also add liveliness and interest to your beds. Think of the varying shapes of ferns, hostas, and heucheras, to name a few. 



Use a Variety of Colors:

take advantage of the rich diversity of plants available by selecting a wide diversity of flowers and foliage. Native wildflowers, in particular, offer so many choices of colors, including pinks, oranges, yellows, whites, reds, purples, and blues.

Use Groupings:

group at least three individuals of the same plant together; a single flower usually won't create much impact unless it's large. Odd numbers look better than even numbers, so plant in 3, 5, 7, etc.

Create Color Patterns:

lead the eye through the garden bed by repeating certain colors. For example, a group of purple coneflowers can link up with the similarly colored blazing stars or New England asters a few plants away. 
How to Use Annuals in Your Design 
When planning garden beds, people often focus on perennials, but annuals can play an important role too. Their main advantage is their versatility and ease of planting. You can buy annuals from the garden center and go home and plant them for immediate results. 
Annuals are especially good at filling in any gaps of time or places where you don't have any perennials blooming. Some gardeners reserve a bed just for annuals so they can enjoy a new design every year. They also work great in containers and hanging baskets. You can start some annuals, like sunflowers, from seed, while you can transplant others from the garden center. 
How to Integrate Bulbs into Your Plan  
Bulbs are small, bright perennials that emerge for a short bloom time and then disappear again underground. Crocus, tulips, daffodils, hyacinths, and snowdrops are a few common examples. People love them because they're among the first flowers that come up each spring, bringing early color to a garden bed. Here are a few tips for using these precious flowers to their full potential: 
Plant in Clusters:

avoid planting in rows or single flowers. A cluster of bulbs creates a more colorful impact.

Plant Around Late-Leafing Perennials or Shrubs:

bulbs can bring beauty to the garden before your other plants have produced foliage. The bulbs will naturally disappear after their show is over, leaving ample room for the late-leafing plants to expand.   
Layer the Bulbs:

a creative technique to bring more flowers into a single space is to layer bulbs in the ground. Plant earlier blooming bulbs over late-blooming bulbs so that new flowers spring up when the earlier ones are fading.

Plant Bulbs in Unexpected Spots:

because they have compact roots, you can tuck bulbs into unexpected places throughout your garden, like in rock crevices or between

pathway stones

. They'll bring those forgotten places to life in new ways. 
You can plant bulbs from September to mid-October. Remember to take advantage of summer-blooming bulbs and the much-loved spring bloomers.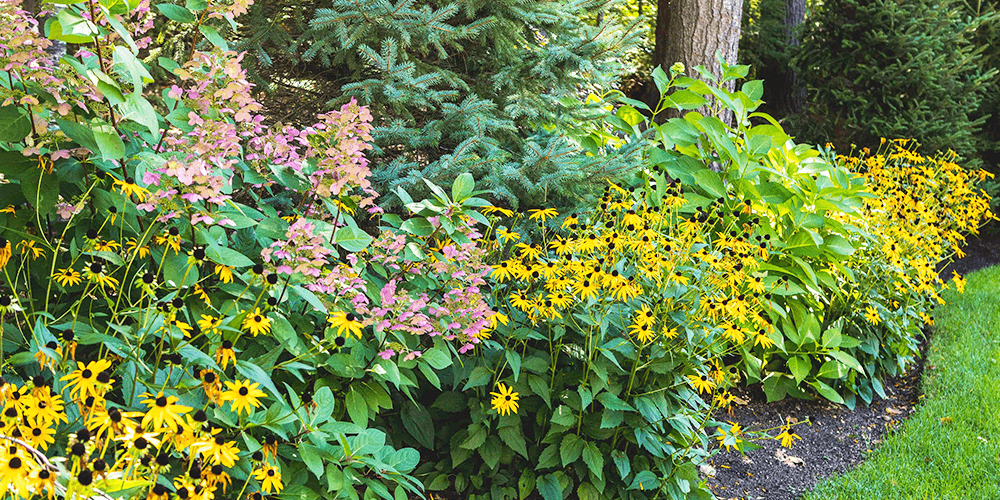 The beauty of gardens is that you don't need to plan them all at once. Planning and designing a flower bed is an ongoing process that you can shape throughout the seasons to evolve as you do.
For more advice on flower bed plans or to see the many flowers available, feel free to visit our garden center in Moultonborough or follow us on Facebook or Instagram for updates and featured products!