In his poem, "Mending Wall", Robert Frost pondered the notion that "Good fences make good neighbors". While the poet seemed to waver on the need for the fence, his neighbor steadfastly supported the need to upkeep the traditional wall between properties, to keep things friendly between them. We tend to agree with the neighbor; a fence can act as a good, clear line of distinction that can clear up any confusion, stop disagreements before they happen, and improve the appearance of most properties.
Throughout time, homeowners have chosen to surround their property with some sort of fence. Some fences were built for privacy, some for security, and some for purely aesthetic reasons; there are as many reasons to surround your property as there are designs and fencing materials from which to choose.
The Whys of a Fence
When you consider installing a fence around your entire property, or just a segment of it, you first must consider what the main purpose of the fence will be. Will this be a privacy fence, to block the view of your property from neighbors or passersby, or do you not want to see the neighbors or the roadway by your house? Do you want to add a level of security to your entire property? Maybe you just want to fence off a segment of your property to designate a certain space, secure a pool or keep a child or pet safe. Or perhaps you have wildlife in the area you'd like to deter from your entertainment spaces, landscaping, or gardens. Will your fence be mostly decorative, a way to finish the overall appearance of your house and yard?
Of course, you can have a fence that does all the above: a decorative fence that gives you both privacy and security. You can have a decorative fence in your front yard for maximum curb appeal, and a fence that offers more security and privacy in your backyard.
Once you decide on what you want your fence to do for you, your next step will be to choose what you what your fence to look like, and that includes what materials the fence will be made of.
Fencing Materials
There are so many options from which to choose when thinking about fencing for your property. We'll highlight some great options for you to consider:
Wood: Wood has been the traditional choice of fencing for generations. The style of fence and decorative choices are unmatched, as are choices of woods available. Some woods work better in different climates; here in New England, cedar is the most popular choice. You can mix and match what kinds of wooden fences would best with your property. Front yards can have picket fences, and while back or side yards can have a slat-style fence for more privacy, for example. Wood fences will need to be kept on a regular maintenance schedule to prevent rot, pests, and warping.
Vinyl: This fencing looks great and is a good choice for both security and privacy. It can be used for both the front, back, and side yards. It comes in a variety of styles and colors, and gates can be added wherever needed. Vinyl fencing is low maintenance and long lasting.
Masonry: This type of fencing has literally stood the test of time. Drive anywhere in New England, and you will see stone walls, even in forests where properties once stood. Masonry walls can be built from brick, stucco, stone, and concrete. They will boost curb appeal, and can create private, secure yards.
Composite: Fences are made from panels that are a mix of wood, resin, and plastic. They provide security and privacy when used as tall panels, and a decorative touch when used in shorter panels. These panels come in a variety of colors and can look either like wood panels or natural stone. They are low maintenance and are not vulnerable to rot or pests.
Wrought Iron: Mostly used in front yards, these fences are highly decorative, and add a distinctive touch to your property. They are heavy, durable, and add security; they will not be pushed over easily and can withstand most weather. They are customizable and can match your landscaping. However, they are prone to rusting.
Aluminum: These fences come in a variety of styles and colors. They add security, but not much in the way of privacy. They will not rust, and do not require much maintenance, and are a popular choice for pool/kid/playground areas.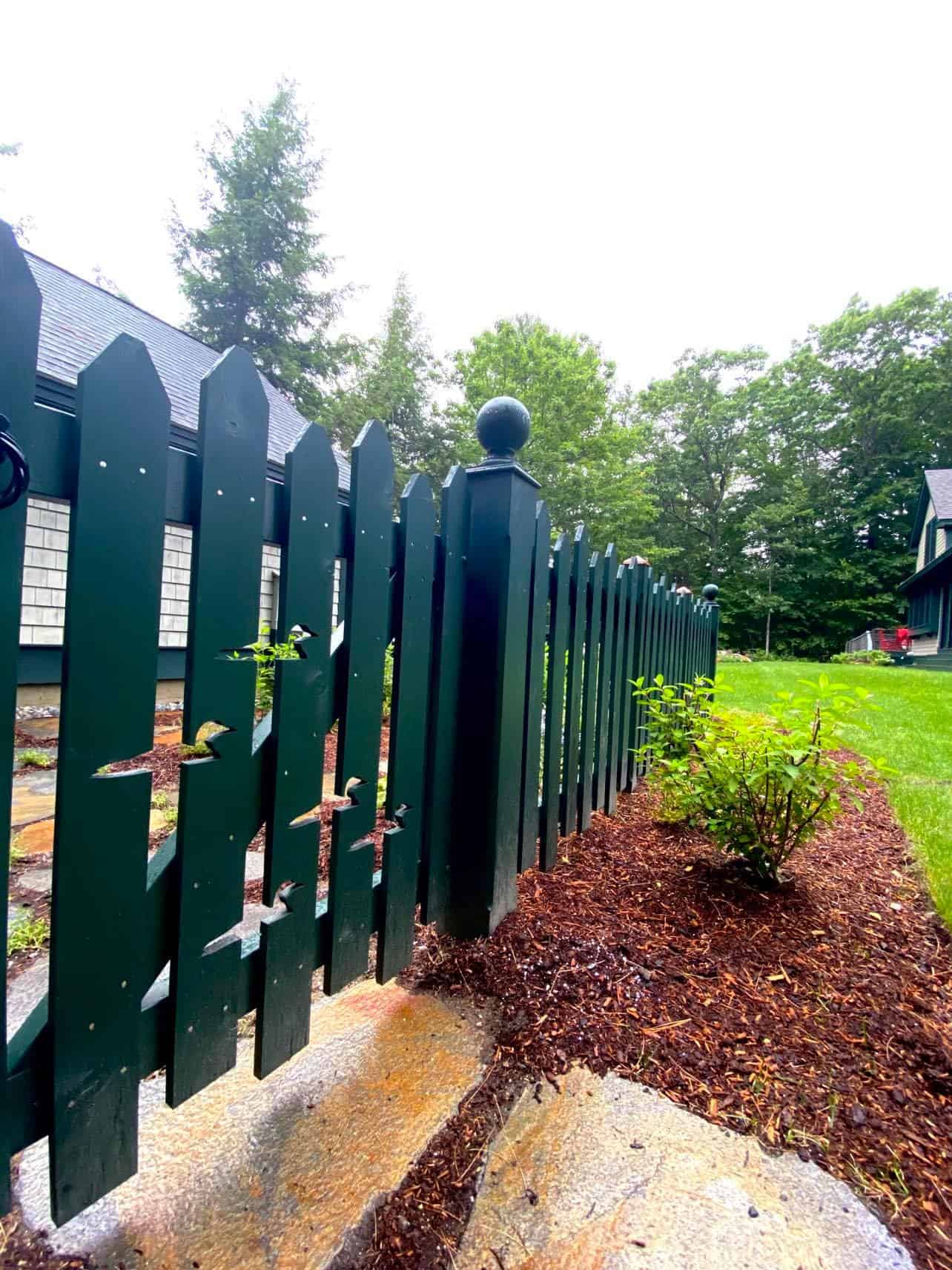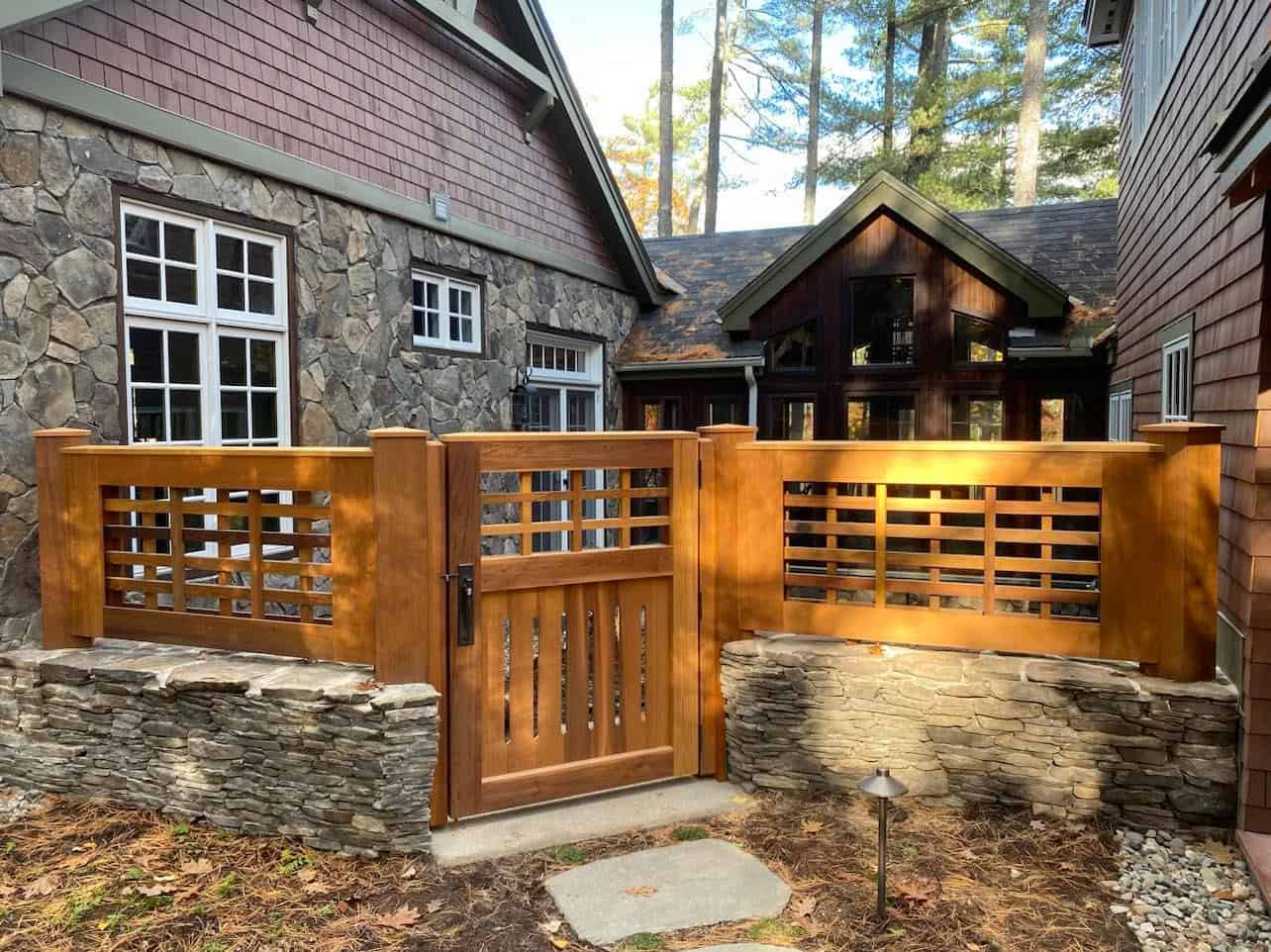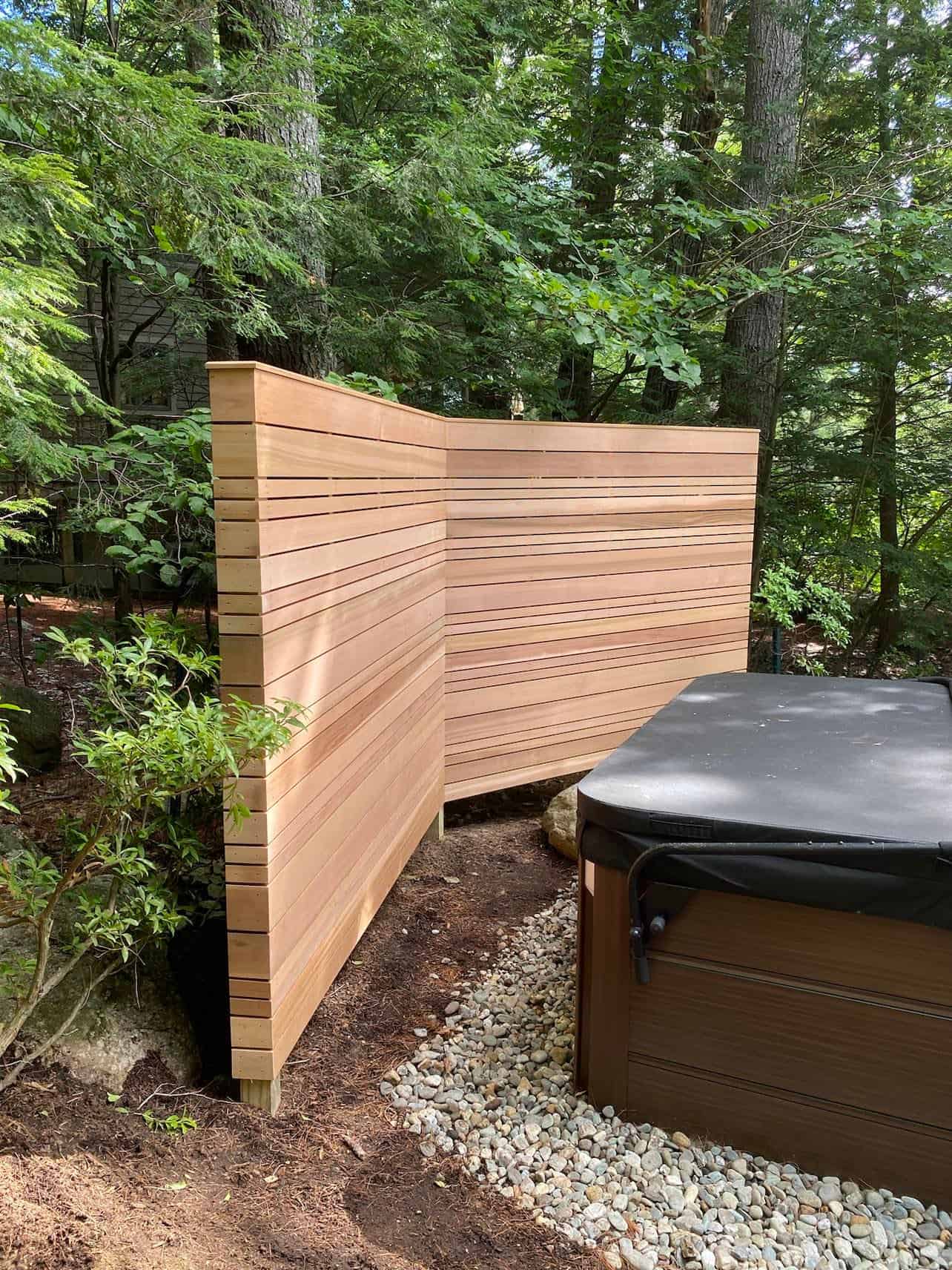 What Fence is Best
Only you can decide what fence or combination of fences is best for you and your property. Ideally, the fence you choose will add to the curb appeal of your property, provide safety for your family, including your pets, and give you a sense of safety and privacy. The fence will allow you to enjoy your home and surrounding landscape more fully, without you even giving it a second thought.
We've helped many homeowners design fence plans to add to their properties, and we'd love to help you come up with a plan of your own. Please call us at 603.707.0630 or email us to get started.